OnePlan report pack Overview
The reports below are based on sample plans from OnePlan.  A large amount of important data is created and maintained by the OnePlan apps; the reports below show only a small part of that data.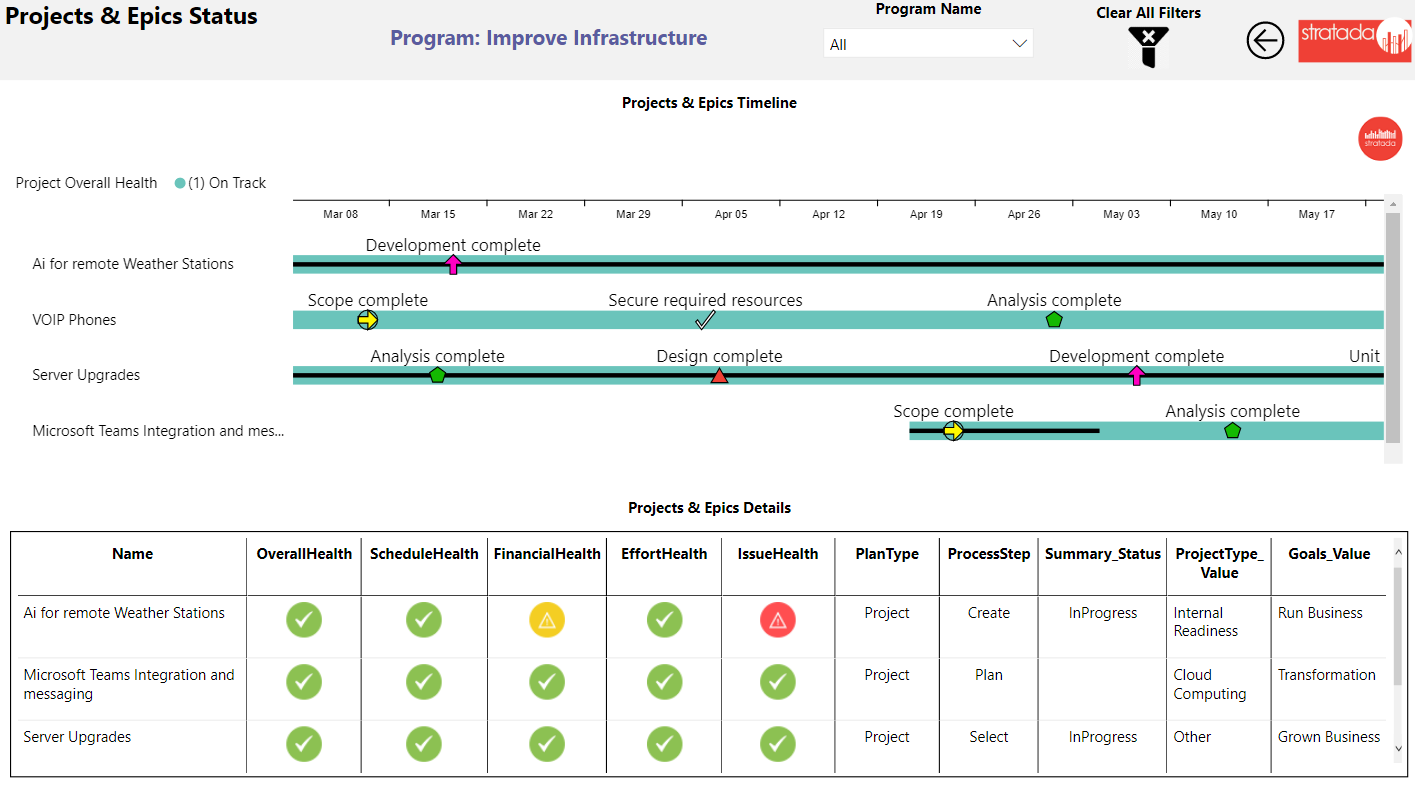 Understanding metrics around objectives is critical to decision making.  The Stratada Timeline is used to show the timing of the objectives.
This report shows a high level view of metrics around resources and effort.  
Icons and tabular data along with charts tell the story of one or many projects by program.
OnePlan has deep capabilites around resource management.  This report helps give you insight to overall resource utilization, availability by role, and a heatmap by resource by month to better manage your most critical assets.
Timeline for tasks and subtasks
The Stratada Timeline visual once again plays a role in enabling managers to see the plan and progress of their strategic initiatives.
Developing reports and dashboards is both an art and a science.  We put deep thought into our report packs so as to deliver a highly valuable product that is both insightful and elegant.
So what's your data story?  We can help you tell it.